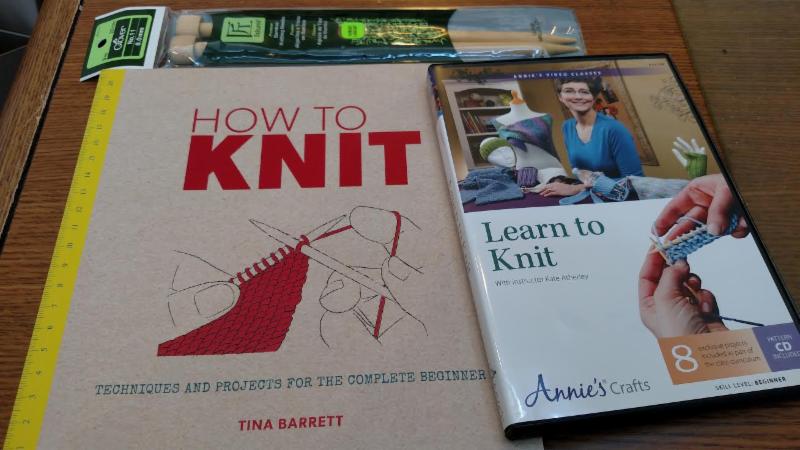 Great news!
We are delighted to bring you a series of kits to bring a little DIY to the library!
Are you interested in learning how to knit or crochet? The library has

new kits

(two knitting, two crochet) that you can check out - so you can

try it out before spending time and money

gathering supplies and tools. Each kit contains a set of needles, a book,
and a DVD that must be returned with the kit; users supply their own yarn. Now that you are

armed with the tools

, there are

no more excuses!

Let's get out there, and

get crafty!

Generous funding from the Friends of Somers Library made these purchases possible, and we hope to add more of these types of kits in the future. Don't forget to check out our supply of Wilson cake pans that are also available to borrow!